hello love, How are you doing today?
And before you jump into the whole, "I'm good, how are you?" spiel, I want you to take an honest moment to close your eyes, take a slow and deep belly breath in through your nose, and then exhale it audibly out the mouth. Then as you open your eyes back up, feel into how you actually are.
Was today a long day? Are you feeling sore or tired?
Did you receive some exiting news and you feel ecstasy rushing through your bones?
Whatever you are feeling is perfectly perfect.
There is no right or wrong answer. There is simply just.. being.
This space that you have entered is a space of becoming aware of how to simply be with what is.
This space is also about discovering who you are, what your purpose is, and how you can bring more of your superpowers forth into the world around you that has been so desperately seeking your uniqueness.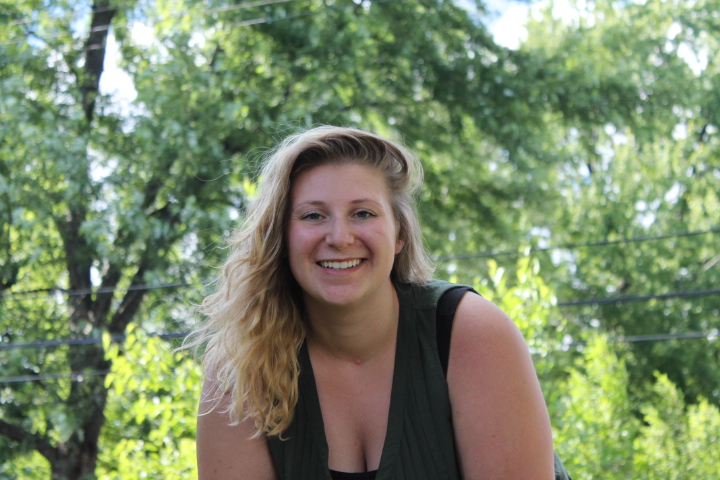 I am a certified Level II Usui Reiki Practitioner and a coach who supports unique and driven humans discover more of who they are with the intention of sharing their gifts with the world to create a life and legacy that lights them up with excitement.
I do this work with the support of many tools + resources such as story telling, Reiki, breath work, guided meditation, and intentional listening + reflection. (Want an example of what it's like to work with me? Scroll to the bottom of this page for some free resources.)
I currently live in Northern Michigan with my husband and three fur babies. I find passion in painting with the sole purpose of creating, hiking + connecting with Mother Earth, and cooking nourishing meals for myself and the ones I love.
Want to learn more about me and my work? Follow me on Instagram. I also have some incredible free resources available on Instagram TV.

How you can work with me
If you're considering working with me, then you feel called to live a purposeful life filled with love, life, and legacy. You might not yet know who you are beneath the layers that have built up over the years, but you're ready to find out. From the moment we are birthed into this world, we are told who things about ourselves. Working with me supports you in stripping away all of the conditioning, thoughts, and layers that you have been taught about yourself. After we clear all that has built up over the years, we can begin to take a look at who you are at what I like to call your gooey heart center. This is the place that you are 100% your unique, weird, and authentic self.
This unique, weird, and authentic version of yourself is where your superpowers lie.
Your superpowers hold the key to the legacy and life you are meant to live. In order for us to dive deep into a safe container that explores all of this, you have to be willing to invest in yourself. Working with me requires a financial investment, a time investment, and an energetic investment in yourself + your big vision.
Those that work with me walk away with a sense of personal power, the ability to make supportive decisions + boundaries, and ultimately how to begin to take action that leads you closer to turning your big vision into your big reality.
what you can expect from working with me
To walk away feeling as though you can hold yourself in a safe space to feel your feelings (this ultimately allows you to become your own best healer)

To learn how to embody your highest self (the version of you who has already achieved all that lights your heart up)

How to cultivate awareness in your daily life so that you can notice how you react to your surroundings physically, emotionally, and energetically (and how to center yourself in moments of stress, overwhelm, or discomfort)

How to become clear on where you want to be going with your life + what unique superpowers you already have that will help you get there

To receive unconditional love + support from me in the container I hold for you to show up as your authentic self

To walk away feeling empowered, loved, and purposeful
enrollment is currently open for Unmasking (Y)our Purpose
In this program you will experience
What it's like to share your story + what it's like to hold space for your sisters to share theirs

The ability to hold yourself in a safe space to feel, acknowledge, and release your feelings (so they don't creep up on you throughout the day)

A connection to your highest self, the version of you who has already done + achieved all of your heart's desires (+ how to take daily action inspired by her that moves you closer to your big vision + purpose)

What it means to practice healthy boundaries that support you + your relationships

A shedding of all of the thoughts/belief/cycles/patterns that have kept you feeling stuck + frustrated

A reunion with your true + authentic self, the you that is most unique, weird, and silly

Gratitude for your life, including the pain (+ masks) that got you to where you currently are
Want a taste of what it's like to work with me?
Read testimonials + love notes from those who have worked with me here.
Have a specific question, looking for something personalized / in-person, or just want to say hello? Send an email to samantha@samanthadurkee.com